Why Choose Modern Cloth Nappies?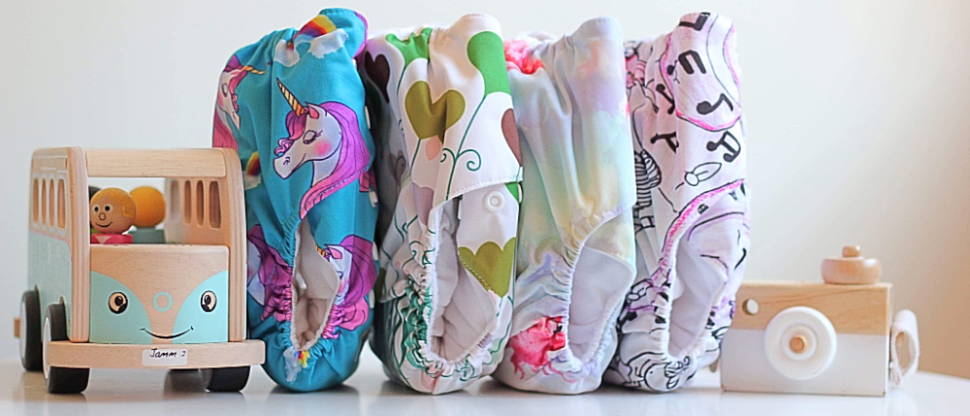 ---
The most common reason for families to choose MCN's is financial. MCN'S DO SAVE YOU MONEY! Infact, they can save you thousands of dollars over your child's nappy journey. And if you choose to have more than one child, well the savings just keep rolling in.  
This table demonstrates the costs involved in disposable nappy use until a child is 2 & 1/2 years old. This does not take innto account night nappies which may need to be used for another few years.
Cost Each   Disposable Nappy

Total Cost of Disposables
---
Compare the table above to the cost of Buddha Nappies, where our largest FULL TIME DELUXE NAPPIE PACK is only $449.00 which includes EVERYTHING you will need to cloth nappy your children from birth, right through to toilet training.
Immediatly, that is a SAVING of over $2,600.00 . . . and that is only for your first child!!!
Use cloth on 2 children - Save $5,653.80

Use cloth on 3 children - Save $8,705.20

Use cloth on 4 children - Save $11,756.60
YES SAVE OVER 11 THOUSAND DOLLARS . . . THAT IS THE COST OF SOME NEW CARS!!!
---
Did you know that over 5.6 million disposable nappies are used in Australia each day? That is over 2 BILLION disposable nappies being thrown into landfill each year. It then takes between 200-500 years for these to break down & decompose, which isn't a very nice legacy to leave your children grand-children.
Nappy Fact: According to The Good Human, disposable nappies use 3 times more energy, 20 times more raw materials and 2 times more water than reusables during the manufacturing process.
Read more at: www.australianscience.com.au/environmental-science/disposable-nappies-are-they-stinking-up-our-planet/ 
---
When using modern cloth nappies, you have complete control over the chemicals being places on (and potentially absorbed into) your babies delicate skin. Disposable nappies are full of many chemicals that have been banned from womens hygiene products, which seems disgraceful to me. Chemicals such as tribuytl tin, sodium polyacrylate, chlorine, synthetic perfumes, alcohol, sodium fluoride and sodium lauryle are used in disposable nappies, with some being proven to be highly toxic with long term risks including infertility, if absorbed into the skin.